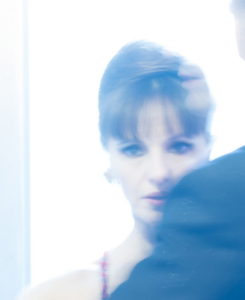 Seminar series
TECHNIQUE for leaders and followers. Creating opportunities for freedom of expression within the confines of an embrace and of a spontaneous lead; a follower's perspective.
Objective: to open tango horizons of possibilities, grow confidence, agility and for sheer enjoyment.
What to expect:
- 15 minutes warm-up
- work individually and in pairs
- each session with a progressive and interactive structure, and opportunity for each to advance at own pace
- if you have questions / suggestions related to this topic, please email me and I will try to incorporate them in class as much as possible (monica_hortensia@hotmail.com)
When: Thursdays, June 29 - August 31, 7:00pm - 8:30pm
Where: Scotia Dance Centre, 677 Davie Street
all dates in Marcuse Studio (level 7), except  for July 13th in the Jandali Studio (level 4)
DROP-IN. NO PARTNER NECESSARY. ALL LEVELS.
COST $10.00 / $5.00 FT students with valid ID
Housekeeping rules: no outside shoes;  for Jandali Studio no stilettos, only low heel;
Followers only: you might like to bring a second pair of shoes, flat, that you would use for some drill exercises.
SCHEDULE TEACHING DETAILS
June 29, July 6, 13, 20  - Monica
July 27, August 3 - TBA
August 10 - Honour guest teacher: Mr. Jim Hibbard, dancer and musician with an outstanding career. This class is all about music, rhythm, phrase recognition; tempo; double time, syncope and more. If you want to learn more about the long musical and dancing career of Mr. Hibbard, read here:
http://worldpeopleproject.com/jim-earle-hibbard/
August 17, 24, 31 - Monica
Coaching
by appointment, in the area of your interest, beginner to advanced:
- private (one-on-one)
- semiprivate (you and your partner)
- small group classes (4 - 6 people)
email: monica_hortensia@hotmail.com